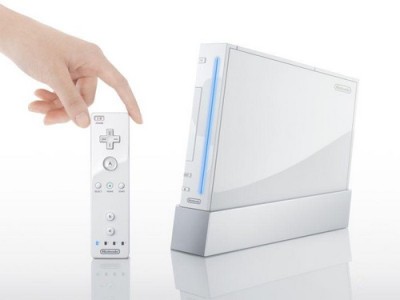 "Take it where you shake it", a popular new phrase out on the "streets", has now made its way into the
Urban Dictionary
. Here, the definition means to "go away". However, I may have found a different meaning for this phrase that fits my own life.
Last week, we went over to Julia's mom's house and played on her new Wii. It was instant love for Trey. We had already talked about getting one in the future, b/c it's much more active than most video game systems, and the games look like fun. We'd considered getting one w/the tax relief money we're supposed to get soon. That was the plan.
However, since Friday, Trey has thought of nothing else. We ran to Wal-Mart the other day, and he was supremely dismayed to find that they were sold out. Sam's, too. Best Buy, too. Target, too. The man who can't pick up a phone to call his own mother on Mother's Day actually picked up the phone to call Circuit City and every other place he could think of to try to find one. All sold out. Even online. I figured it was over.
Little did I know, someone decided to sell theirs on craigslist for a steal. So, guess what...we now have a Wii. He's playing it right now. Has been all day long. He wants everyone we know to come over and play it. TJ loves it. Even I am kinda enjoying it. I beat TJ at bowling, so yeah, I enjoyed it (only b/c he beat me the first game, and said, "I'm gonna let you win this one, Mommy, so you can win one, too. Oh, but I'm still gonna win." ???)
Anyway, back to my point. I would like to enter an alternate definition of "Take it where you shake it" to mean "Get your stuff where you live". Yep, cause that's what I do w/craigslist. So far, just this week we've gotten a Wii and a play car for Cole for the back yard. The list is too long to go into of all of the stuff I've gotten from craigslist. Even our new AWESOME babysitter was found through craigslist. So, I think that craigslist new motto could be "Take it where you shake it". Yep, I shake it here in SC, and that's where I want to take my stuff!
PS-Go here:
Wii Have a Problem
It's a website devoted to bad stuff happening w/people's Wii's (breaking tv's w/remotes, remotes flying out of windows, etc.). Great stuff!